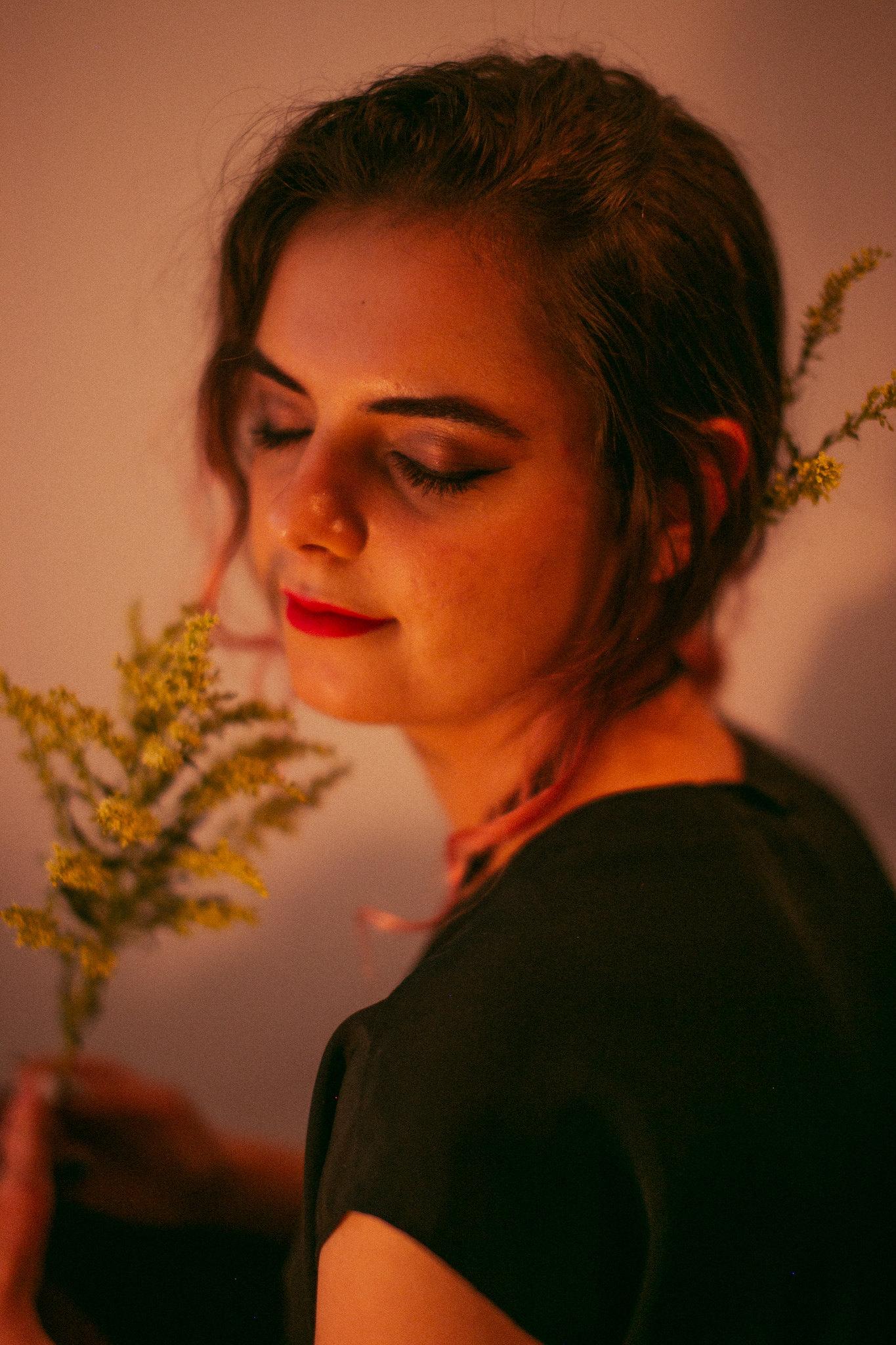 Alexandria has a desire to be challenged.
Much of her success comes from putting herself in positions to grow from and bringing a unique energy and vision to the table.
As an interdisciplinary creative thinker, and do-er with an appreciation for all things art and culture, design has always been a natural avenue for Alexandria to understand deeper parts of herself and the world.
As a lover of music, she believes there are so many other-worldly bands out there it is unfair to have only been granted one set of ears. A stickler for detail and a lover of boba, houseplants, and her Australian Kelpie puppy, her fixation with telling stories through film and writing live on the same trajectory as her fixation with the world of music – both move and whirl vividly in her imagination; a fitting and introspective backdrop.
 Starting in college, Alexandria sought out every opportunity she could to get involved in the arts on her campus and in her city. From the beginning, Alexandria had a bigger picture for her life and the trajectory of her career, so she pushed herself to seek out every opportunity she could, utilizing her resources to elevate herself to the next level.